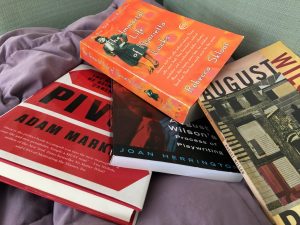 Hello, wonderful readers. Do you like free stuff?  How about the opportunity to help an up and coming author take important steps forward? Or to be among the first to read a new release? And maybe even see your name in print? (Have you ever wondered who all those folks in the 'acknowledgments' and why the author appreciates them so?) If you answered 'yes' to any of these questions, you've come to the right place.
Do you like free stuff? Click To Tweet
I don't think I've told you that, besides trying to get a firm grip on my next non-fiction topic, I've been working on what many would call a passion project. I have joined forces with two dear friends and accomplished authors to create an author services co-op called Amelia Indie Authors. In this brave new world (and constantly shifting landscape) of independent publishing, it seems unusual for several reasons.
Authors can't just wave a credit card and join. There's an application process to make sure it's a "fit." If we can't help, we don't take their money.
It's affordable. One of the things that drove us to create this is frustration at seeing authors over-charged for services they could easily learn to do for themselves.
It's safe. Once again, we all get a little angry when we see authors getting ripped off. We don't recommend services we haven't used ourselves and believe to be of excellent value.
It's a work in progress. Our wonderful early-adopters are providing us with feedback about what's working for them and what else they need.
So what's all that got to do with you?  Well, if you're a writer and tired of paying too much for less than stellar results, check out the site.  But if you're a reader? We're looking for you. We're in the process of creating a list of beta readers — the people who will give writers the type of feedback we need to improve. (Hint: We need more than, "It's good.")
Are you a writer, tired of paying too much for less than stellar results? Click To Tweet
What's involved? Well, as I said, we're a work in progress. (Our new and improved website will go live next week.) What I think it will look like? From time-to-time, we'll message you to see whether you have time to read part of a work in progress. We'll also give you an idea of the genre/subject matter to make sure it's something of interest to you. If both of those are a "yes," we'll send you a portion of our author's work and let you know the type of feedback requested. That's it. You read and send us an email.
And chances are an extremely appreciative author will thank you. In writing. In the book!
If this is of interest to you, please respond in the comments or e-mail me at Amelia.Indie.Authors@gmail.com
Thanks. And happy reading!
SaveSave