Yes…. I am the co-author of What Kids Need to Succeed: Four Foundations of Adult Achievement and the author of The Inner Critic Advantage: Making Peace With the Noise in Your Head. As an indie author I find myself doing a lot of different things.  One of them is training:  bridging the gap between my former life in human services (in which my primary job was to start programs and develop tools for stakeholders) and working online.  In more than two decades of creating and presenting engaging learning experiences for a variety of audiences, I've developed a long list of training topics, the most recent of which are listed here.  If you're looking for a one-of-a-kind training experience, drop me a line so we can 'noodle' about it.
Recent events:
  taDONE!  Combines project management, accountability and coaching to help you put your "to do" list on a diet!  All from the comfort of your home or office.  Real time. No archive.  Space is limited.  Email andreapatten@gmail dot com to apply.
Social Media's Not Scary

  (In-person or live training via Zoom, FB Live, or Google Hangouts.)  Do you have friends or family whose small businesses could use the boost good social media can provide?  Have you ever wondered how you can help family and friends promote the online offerings? Do you have some of your own? What about authors and artists who you know would LOVE  (and benefit from) Twitter, Facebook or Pinterest… but are afraid to try? Participants have nicknamed this one "social media for gray hairs."  They leave with the confidenc, optimism, and willingness to get started… along with some kick-ass tools to follow-up and grow. 

 

Social Media 101

    (In-person or virtual training.)  Wonder what's with all the squawking about Twitter? Should your Facebook friends be FANS instead? Ever wish your DASHBOARD would stay in your CAR where it belongs? How do people sell things online? And what about the social thing, anyway? How do I get to know people online? And keep the creepers away? Do you have a blog, website, or both? Got an interest in PINTEREST?  No idea where to start? Right here.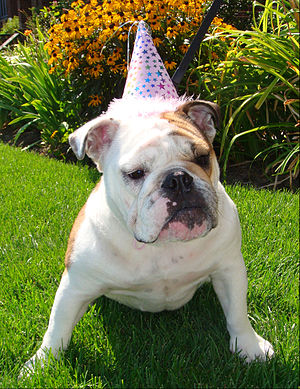 SPEAK!  Giving YOUR Message a Bigger Bark on a Small Budget

 (In-person or virtual training.)  Learn about free and low-cost online tools for small business in this half-day training session. Hands-on, DIY segment. Do not choose this one if you're unwilling to get your hands dirty. (Those pixels can be hard to scrub off.)

Private consults.  Ever want someone to sit at your desk and connect the dots between your blog, your website and your social media?  Help you claim all of your profiles?  Link them together?  Do it for you?  E-mail me if this is something you'd like to explore.
From Inner Critic to Inner Ally  (in-person or virtual training) Do all those self-help books, downloads, and podcasts you've bought and used get you fired up to make change?  Of course they do!  And when that 'fired up' feeling disappears a day (or a week) later, don't you sometimes feel WORSE???  Almost like YOU let THEM down, right?  And the more it happens the more discouraged you get, right? Of course…. Who WOULDN'T feel that way? But what if YOU HAVEN'T FAILED?  There's nothing wrong with you.  Stop beating yourself up. There's nothing wrong with you and there's probably nothing wrong with most of the materials:  It's just that the tools you've been using were meant for something else… and might have you trying to solve the wrong problem.  If that sounds "right" to you then Inner Critic to Inner Ally might be just the thing for you.
Bottom line?  I'm  a dot-connector on steroids… and get to feed my writing habit by helping other people look good. I may just be your secret weapon:  an irreverent problem-solver with a long history of creating experiences yielding unusual insights and setting the stage for lasting change.
No matter what I'm doing for work, I want all kids to grow up knowing they are safe and loved.  And I love animals — especially dogs.
Want to host a training or retreat?  E-mail  andreapatten at gmail dot com right now to start that conversation.