It seems that after the wild ride that was 2020 there was an almost audible collective sigh of relief as the page on the calendar turned to the new year. Some of those people shared both hopeful new year greetings and more typical messages to friends and online followers.
I enjoy exploring social media and especially appreciate Twitter as a way to explore unfamiliar ideas, stay in touch with friends, and to connect with new people. And I've provided Twitter "handles" (@ immediately followed by name) to make it easier for newcomers to find the authors of these tweets.
Here's a sampling of social media friends tweeting in the new year.
Positive expectation when dealing with others works, but there's absolutely nothing mystical or magical about it. It's actually quite rational. Expecting someone to be kind or helpful doesn't change *them,* it changes *you.* And *that* is what changes them.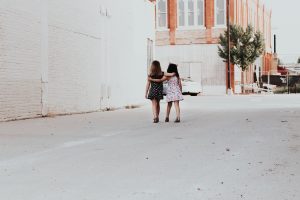 Words of wisdom from @BobBurg — speaker, animal lover, and bestselling co-author of The Go-Giver series. I'm grateful to my friend Lisa Wilber for introducing me to The Go-Giver and pointing me to one of Bob's in-person trainings. (Back when that sort of thing was a good idea.)  I enjoyed each of the sessions and met some wonderful,  deeply generous participants at that event.
"Be more curious and less judgmental in 2021," tweeted Rev. Ted Lasso.
@tcburkejr shared this bio with a new followers: I'm a UCC pastor, an infantry Marine that got kicked out for smoking pot with the Taliban, the husband of a woman much better than me, and I like lifting and shooting. Black Lives Matter and Trans Rights are Human Rights. Be curious, not judgmental!
Not only do I agree with the sentiment of his tweet, I love following the handful of religious leaders who make me think and frequently make me laugh. I don't always rarely understand their theological discussions but I appreciate the opportunity to learn from them. I also have a great deal of respect for those who have worked so hard to find safe ways to support members of their congregations through the pandemic.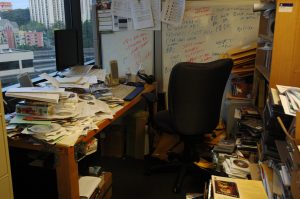 Congrats to Room Rater for providing entertainment at a very tense time—and doing great good for Native communities in the process. And this praise is coming from a guy who got 1/10!
This one came from the University of Virginia Center for Politics Director and good sport @LarrySabato whose office (as shown by Room Rater) contains quite a quantity of "unfiled" papers. In case you're not familiar, he's referring to  Room Rater (user name @ratemyskyperoom), a group that has led the way in providing PPE to Native communities.  They've recently been asked to provide art kits for grade K-5 students of the Sisseton Wahpeton Sioux.
It's time for me to bid farewell to Armenia. Many more photos are still to come, but today I'm flying. ✈️ So I'll leave you with this impressive image of "a moment in time" captured in the mountains of Jermuk. #travel
My real life pal Shuala Martin (@ShualaMartin) is known for her outstanding taste in female friends and a love of travel that has taken her to all sorts of exotic locations. Some of that travel is recreational and some is as a result of her career as a forensic anthropologist.
My Dad was telling me a family story about an "Uncle Dude" this morning. My family is littered with people who have names like this where next to no one knows their given names or their nickname is not related to their given name.
Others: Pep, Dede, Buddy, Ding…
I love this tweet from @Simply_Rain_S.  I started thinking about nicknames, family names, pet names and so many other fascinating family stories. (The majority of my professional life has been spent interviewing people about their family stories.) Of course I'm married to Bud, my grandfather was Babe, a son called Luigi, and a sister known as Snu. And that doesn't include Harry aka Pat, Lawrence known as Beanie, or Walter who was called Andy.
I promised one of my patients that everything was going to be ok. She told me yesterday, that I dont understand because I have a life and she hasn't lived yet, no husband, no children and no home of her own. I told her it would be alright, she died thirty minutes ago. 😢 I will keep my mouth shut next time. Guilt is a terrible feeling.
This came from @SuzeQKnits an Advance Practitioner Registered Nurse  I have combined three tweets here for simplicity. If I tally the numbers under each it looks like about 3500 people reached out to share support with her. And I can't think of anyone other than front line medical personnel who could — and should — benefit from a few thousand "extra" messages of love and appreciation.
Always a good reminder and I see it as part of #selfcare. #selfcaresunday #selflove #grief #loss from Rosina Leigh Eller
About those resolutions. I appreciated this tweet from Rosina is working on a nonfiction book about surviving grief and loss — a topic made even more timely by events of the year just passed. Her Twitter handle is @RosinaEller  You can also find her on Facebook.
Do you have a favorite new year message? Go ahead and share it in the comments.
Let's connect on social media.