Greets, tweets! Remember how much we all looked forward to the Weekly Reader? Well here's your Weekly Tweeter!
Relax, I know that not all of you are on Twitter. I find it a pretty good way to satisfy my curiosity and to connect with new people and their thoughts. And, if you read something from someone you'd like to see more of try a Facebook search. Or Google.
In any event,  it might be fun to share some tweets that have piqued my interest in the past few days. Oh, and if you are on Twitter and want to connect there, here's where you can find me.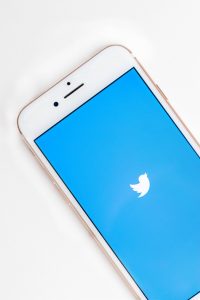 Life is short so I choose friends wisely. "I used to think that the worst thing in life was to end up alone. It's not. The worst thing in life is to end up with people who make you feel alone." Robin Williams #support #selflove #WritingCommunity
Rosina Leigh Eller is a member of my author co-op and is working on a book about grief. She is a good writer and an active member of the co-op, recognizing that the various "jobs" are a way to learn what an indie author needs to do produce, publish, and promote a good book — without spending an arm and a leg.
##
"Autumn is a second spring when every leaf is a flower." – Albert Camus  Fall is officially here! Across the U.S., birds are migrating, many wildlife are packing on weight for winter, and leaves are changing colors. Explore autumn.
I follow a number of national park, nature photography, and birding accounts because they are such a wonderful break from the news, politics, and other current events. Presently my favorite current event is the arrival of fall. It's peaceful and extraordinarily beautiful. This tweet comes to us courtesy of the US Fish and Wildlife Service.
##
Strong Voices, Strong Lives, @TobaccoFreeKids first-ever Virtual Youth Advocates of the Year Awards is happening right now. Join us live! tfk.org/strongvoices
When I worked as a #childadvocate one of our resiliency programs was a health department collaboration to develop substance-free foster homes. This tweet about youth advocates continuing similar work warmed my heart.
##
During teaching today I was petting my cat and my co-teacher announced it and asked to see the cat. Then no fewer than 60% of the students reached down and pulled THEIR cats up into view of the cameras and suddenly my Zoom squares were all cats and everything was perfect.
This tweet from Sarah Williams kicked off a lovely thread, widely commented on by twitter's many cat lovers. Sometimes I'm certain the animals will save us.
##
"When we are no longer able to change a situation – we are challenged to change ourselves." – Viktor E. Frankl via @goforno
I've worked online long enough that inspirational quotes rarely catch my eye. But the owner of this account and I have followed one another for quite some time. I like her for many reasons: she's also and author, we share a first name, and she pushes introverts like me to ask for what we need and want. And Viktor Frankl is one of my heroes.
##
Twitter hive mind WTF does this mean? 🥺👉👈
And a bit later…
Thank you Twitter hive mind for helping me, an old, keep up to date with the emoji memes.
I so appreciate people like Erin Biba who ask questions like this. It's this sort of tweet that teaches me things I didn't know I wanted to know. And the thread also yielded this great resource for her fellow 'olds.'  Http://knowyourmeme.com
##
"When you recover or discover something that #nourishes your soul and brings #joy, care enough about yourself to make room for it in your life." ~ Jean Shinoda Bolen #ArtofSelfNurturing
My friend and fellow author Kelley Grimes consistently offers nurturing and uplifting posts. In addition to being a therapist, she is an advocate for women — and she's got a new book out!
##
And, finally, from Arlen Lake, Home Edition tweeted
What activity would be a ton more entertaining if it were a contact sport?
"Book reviews."
How's that for a perfect answer? Thank you, author Eugene Fournier for sharing your wit with us. And speaking of book reviews, did you know that one of the best (and most appreciated) ways to support an indie author is to leave a review? What an easy way to become a superhero!
##
Did you know that one of the best (and most appreciated) ways to support an indie author is to leave a review? Click To Tweet
Following a number of national park, nature photography, and birding accounts offers a wonderful break from the news, politics, and other current events. Click To Tweet