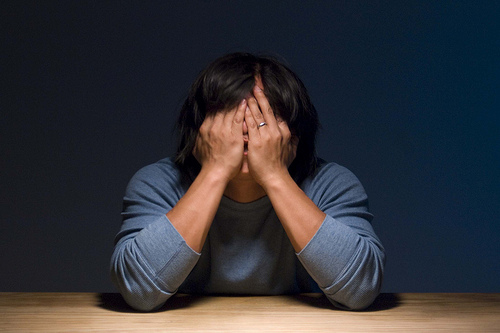 Are you still trying to decide how to shut the door on your Inner Critic?  Have you figured out what to do with that noisy Inner Editor?  How to manage a Monkey Mind? Perhaps you have learned how to love your Inner Critic. Maybe you're looking for a way to break up with it, once and for all.
[Tweet "Have you shut the door on your #InnerCritic?"]
These are all valid ways to deal with that confidence-sapping, pain-in-the-butt, voice-in-the-head.
I've been fortunate to hear about lots of Inner Critics and almost as many strategies for helping them pipe down. However you'd like to address it, a little creative visualization can go a long way.
[Tweet "Have you learned how to love your #InnerCritic?"]
Most people tell me they picture an Inner Critic creating a disturbance somewhere near their core, often near the heart or at the center of their thinking.
With good creative visualization skills there's a simple strategy you can try: just move her somewhere else.
Put an arm around your Inner Editor and walk her out the door.
Open a window and ask her to show you how she can fly.
Invite her to take a seat on your porch swing.
Move her (and all of her belongings) into a guest room or a closet.
Once you can picture the Inner Critic starting to move, there's another step you can take with your visualization: shut the door.  If you need a tangible reminder, find a beautiful antique key to add to your key ring or a tiny charm to put on a chain around your neck.
If you are to make progress in your relationship with your Inner Critic it doesn't hurt to remember: YOU hold the key.
##
Better still, why get rid of your Inner Critic when you can learn to use it to your benefit? The Inner Critic Advantage: Making Peace With the Noise in Your Head by Andrea Patten is now available on Amazon.
Let's connect on social media.