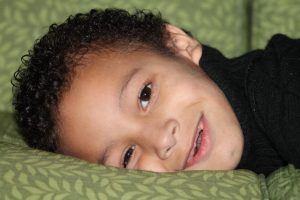 Someone just told me that June is National Smile Month.  Cool.
What a break!  Finally, an event that is easy to celebrate.  Other than our routine dental care, there seems to be absolutely nothing to do to get ready for this one.
Did you know that smiling is good for your health?  That it releases some of the same endorphins (the brain's natural 'feel good' chemicals) as a good belly laugh?
Smiling is also good for our social health, signaling openness and possible friendship.  (While recently hosting some international guests, I was reminded that a smile can also serve as a great substitute for language!)
As parents, there are times that a smile lets us 'off the hook.' What a great way to let our kiddos know that we see them – and that seeing them warms our hearts.  In addition, a smile comes in handy when you are tempted to yell and scream about some often-reminded-yet-still undone-chore (the over-flowing trashcan? the socks that were on the floor?  the family dog dancing around with her legs crossed???)
Try showing up in the TV room with the dog's leash in one hand, the remote in the other and a big smile on your face.
My guess is that your kids will laugh at themselves a bit, as they get up off the couch and take care of business.