In a two week period, my good friend Nancy Blanton and I had tables at two of our favorite reader events — the Amelia Island Book Festival and, the following week, a similar event at the main branch of the Jacksonville Library. And, while displays and travel and schedules are a lot of work, there's nothing quite like having the opportunity to check in with other readers and writers. "In the face," as a favorite kiddo used to say.
So what is it that connects a writer of 17th-century Irish historical novels to someone who writes non-fiction? Aside from friendship, there's the obvious connection of being sounding boards for one another. While there are writers who prefer feedback exclusively from those who write in their same genre, Nancy and I have found that sometimes a person who is completely on the outside sees more clearly and can give the most useful feedback.
There's nothing quite like having the opportunity to check in with other readers and writers. Click To Tweet
There is other, wonderful input that, while it comes too late for building an individual book, warms an author's heart and inspires her to do more and better. Book festivals and 'meet the author' events can result in emails and conversations worthy of back cover placement. Readers are complimentary and very kind.
But despite a great love for others working to find the right lane within the publishing field, connecting with other authors can be difficult. It is especially difficult when we trade books.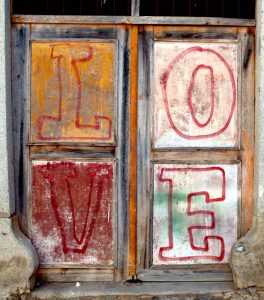 It is heartbreaking to pick up a fellow indie author's book, only to discover that her name has been misspelled… on… the… COVER! Or that there are major typos in the first two or three pages. Or that the majority of the story stayed in her head, never making it to the page.
That's something that doesn't have to happen but there are lots of indie authors who only request input from family and friends. Those folks tend to either rip a manuscript to shreds or offer feedback such as "I like it," or "it's good." The intent is both loving and supportive but does nothing to help the writer avoid pitfalls, both major and minor.
What you may not know is that most members of the indie author community are co-operative and collaborative. We have figured out that, unless our ideal reader is one who only ever reads a single book, other authors are colleagues, not competition.
Nancy Blanton and David-Matthew Barnes are two indie authors I admire and love. Click To Tweet
Nancy Blanton and David-Matthew Barnes are two indie authors I admire and… well, actually, the best word to finish this sentence is "love." Over the years of exchanging critique, advance reading, attending events, and otherwise just lifting and holding one another up, we have become friends. And, over those same years, so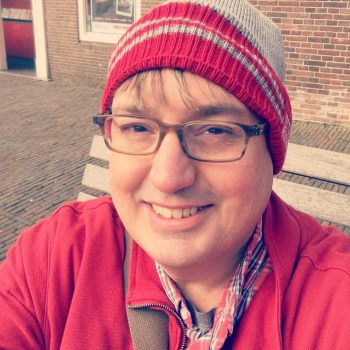 many of our conversations have revolved around how best to support other indie authors: how to improve the quality of what's being published while steering writers with less experience away from some of the predators and pitfalls we've run into along the way. Eventually, the three of us formed Amelia Indie Authors: a slow-growing "passion project" for each of us. It's a place where "this is good but it could be better" is a form of love.
So what's a reader to do? How can you better support indie authors? First, if you run into an indie publication that has major issues, you can contact the author and let him know — privately and respectfully — about your concerns. You may not get a response or, if you get one, it might be defensive, but at least the information is available. People don't know what they don't know.
Second? All of the Amelia Indie Authors with blogs are listed (and linked) on the right-hand side of that site. Check them out. Read their blogs. Leave a comment. You might even enjoy their books!