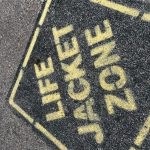 Hurricane Matthew was my first big weather adventure in my new home state. YIKES!  What an experience. My online friend Lore Raymond of Women as Visionaries has more than thirty years of experience with Florida weather and, during the storm, reached out to me several times. Although that was reassuring, I especially appreciate the question she posed when we were safely home: What gifts did Hurricane Matthew send your way?
[Tweet "What gifts did #HurricaneMatthew send your way?"]
For us there were many. Give me a blizzard any day — I'm a lifelong New Englander and have a pretty good idea of what it will do as well as what needs to happen to stay safe. But this? I felt ignorant and helpless. The first gift was the ability to recognize our inexperience and listen to the warnings. When we left, Matthew was a Category 4 storm headed directly for our little island. We had no idea what we would face upon our return… or even IF we'd be able to return. (I shudder to think what we'd have faced if it had not tired itself out, drifted a few miles east, and become a Cat 2!)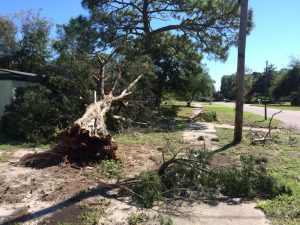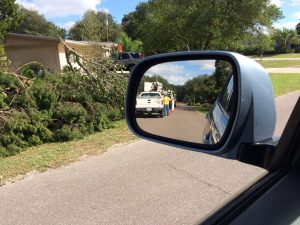 Favorite Husband and I packed up a few changes of clothing, our dogs, my laptop and a few books. Evacuation sure helps get priorities in order in a hurry. We headed west where we were able to connect with my son and my sister.
[Tweet "Evacuation sure helps get priorities in order in a hurry."]
Western Floridians greeted us with incredible hospitality, generosity, and compassion. They'd gotten beat up by Hermine just 3 weeks ago; its memory was close to the surface. We were comfortable, safe and able to monitor island events through a combination of texts (both personal and from the Office of Emergency Management), social media and an occasional news broadcast.
You call those gifts?
Yes. But wait… there's more! We spent time together as a family and connected with other evacuees from the island. We made some new friends and explored a new city.
[Tweet "I feel a closer connection with everyone who lives here."]
And back home on the island? I feel a stronger bond  and a closer connection with my new home and everyone who lives here. Hurricane Matthew brought out the best in so many. I have mad respect for the utility company and our local first responders (who, by the way, waited at the bottom of the bridge and waved "welcome home" to those who were able to return late Saturday afternoon).
And, of course, there were our four-legged evacuees who, most likely, will get a post of their own.
Overall? I'm overwhelmed with gratitude and ready for a nap. Much love.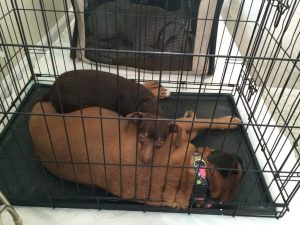 ###
How to support relief efforts in Haiti.
Resources to support hurricane relief in North Carolina.