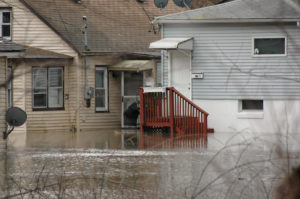 A friend reached out online and asked about making donations to help Houston-area hurricane help without going through some of the bigger, national charities with the sky-high administrative costs. Granted, they make it easy — but, as an individual donor, my friend was concerned with getting the most out of each of her donated dollars.
Who will get the largest part of her donated dollar to help Houston Hurricane Harvey victims? Click To Tweet
Working in the non-profit sector, I was introduced to an organization called GuideStar. More than 2 million nonprofit organizations (both IRS-recognized and faith-based) have developed searchable profiles. In addition to receiving ratings from the Guide Star, individual organizations provide complete contact information, current revenues and expenses, board information, annual reports and detailed financial statements for up to 5 years.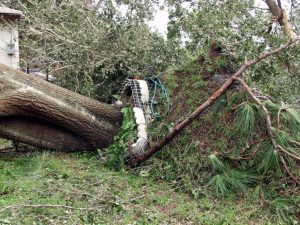 Here are some Guidestar gold-rated organizations that might appeal to you.
AmeriCares saves lives and improves health for people affected by poverty or disaster so they can reach their full potential. Their site reports response to an average of 30 natural disasters and humanitarian crises worldwide each year with only 3% administrative costs. AmeriCares establishes long-term recovery projects and brings disaster preparedness programs to vulnerable communities. Their relief workers are among the first to respond to emergencies and stay as long as needed, helping to restore health services for survivors.
The people in the Houston Area Women's Center 120-bed shelter needed emergency housing BEFORE Hurricane Harvey. Click To Tweet
As I searched for some appropriate gold-level local organizations, I learned that the Houston Foodbank will re-open as soon as possible to assist with disaster relief. Also, domestic violence services are emergency services and will be stressed during the storm and recovery.  The Houston Area Women's Center maintains a 120-bed shelter. In my experience running a domestic violence and sexual assault response agency, severe weather events make an already difficult job even harder. Remember, those folks needed emergency housing before the disaster; I'm sure, would appreciate any additional support.
Update: (I've not looked at these on Guidestar yet.)
I've been over on Twitter where I just learned that disaster relief organizations generally don't provide diapers. The Texas Diaper Bank will get diapers (for babies and for seniors) out to disaster sites as soon as they can.
Portlight provides emergency services for people with disabilities.
This page is an aggregated list of Harvey-related GoFundMe requests.
I'll add more as I hear from friends in that part of the world.
Wednesday update: 
A Dallas-based friend is soliciting contributions for Jewish Family Services of Dallas, citing their experience and excellent work during Hurricane Katrina.
And Google is covering processing costs and matching donations — until their drive reaches $2million — to Network for Good for The American Red Cross using this link.
Here's the list GuideStar has posted and continues to update.
SaveSave
SaveSave
SaveSave
SaveSave