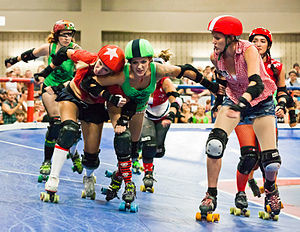 Whether it's friends and family or the bully that lives in your brain, not everyone supports your desire to change.  Sometimes people get comfortable with us and our bad habits or predictable roles… sometimes the whole challenge of change takes place inside of our heads.
Remember, habits are "stored" in the bigger, less conscious part of our brains. And that part is much bigger and stronger than the part that houses goals, ideas and intentions.
[Tweet "The bully in your brain doesn't want you to change."]
Your stated intention to change is often met with fear.  A pushback of sorts. Sometimes that fear takes the form of procrastination. Other times our brains serve up all kinds of seemingly reasonable excuses.
My favorite personal example? Starting an exercise program to recover from a back injury. When I first started, I had more excuses than a kid who hadn't done her homework. And, although it showed up in a variety of different words, the one at the top of this list was simple: I didn't want to do anything that would cause more pain. (Makes sense, right? Kind of like any personal challenge. We don't want to fail again, to make things worse.)
The good news? There are clues in the resistance.
[Tweet "There are clues in the resistance."]
Once I recognized and acknowledged my fear, it became easier to move forward. Instead of "using the treadmill hurts too much"  I took a deep breath and asked, "is there any kind of movement that won't be painful?" I started by walking back and forth in waist-deep water and eventually progressed to swimming laps. It took some time but taking a baby step was enough to start a positive spiral. It was enough to begin to develop the habit that eventually led to swimming a 1/2 mile every day.)
If you're struggling with reaching one of your goals it might be time to ask: do you want it enough to push back against the pushback?
###
Got a goal? And some fear?
The Inner Critic Advantage: Making Peace With the Noise in Your Head by Andrea Patten is now available on Amazon.