Sometimes I take blogging breaks. It could be due to project deadlines or feeling that I don't have much to say. Or that life has intervened in a most inconvenient manner. Sometimes, it's because I feel as if I have too much to say. Maybe I should do a bumper sticker: I brake for joy.
These past few weeks may be a combination of all of the above. They must have stretched to hold all that has taken place. My son's wedding to a wonderful woman, a trip to the northeast, a hurricane complete with evacuation and clean-up, the opportunity to get to get better acquainted with some friends, a special indie authors event, progress on a project with some author friends, a return to dog training, a road trip with my love…. and I've likely missed something.
And what I remember most are the overwhelming feelings of gratitude and joy. Here are some special moments… and some thoughts from others.
##
The supreme happiness of life is the conviction that we are loved. ~Victor Hugo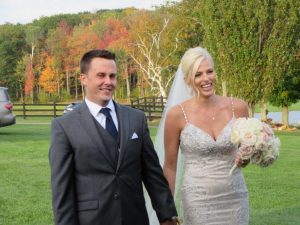 The newly minted Mr. and Mrs.
Find out where joy resides, and give it a voice far beyond singing. For to miss the joy is to miss all. — Robert Louis Stevenson
It may sound silly, but the restoration of our classic post office warms my heart.
If you are confident something brings you joy, keep it. Click To Tweet
If you are confident that something brings you joy, keep it, regardless of what anyone else might say. Even if it isn't perfect, no matter how mundane it might be when you use it with care and respect, you transform it into something priceless. —  Marie Kondo, Spark Joy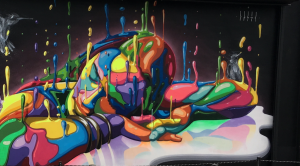 Our road trips are always full of surprises — small towns, unusual architecture, interesting people, political signs, spectacular views, and graffiti.
Our road trips are full of surprises. Click To Tweet
We cannot cure the world of sorrows, but we can choose to live in joy. — Joseph Campbell
My indie author friends and I were grateful to have sustained minimal impact from Hurricane Irma. We attempted an Indie Author's Day event to provide some support to schools around the state.
Sorrow prepares you for joy. Click To Tweet
Sorrow prepares you for joy. It violently sweeps everything out of your house, so that new joy can find space to enter. It shakes the yellow leaves from the bough of your heart so that fresh, green leaves can grow in their place. It pulls up the rotten roots so that new roots hidden beneath have room to grow. — Rumi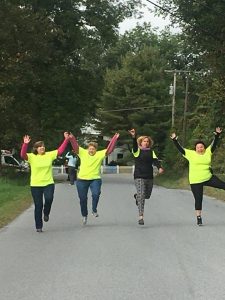 Two of these women are longtime friends from my days as a child protection consultant. (I don't believe I've met the other two.) This photo is from their fundraiser for the child advocacy center that started as an idea for an interview room when we worked together. It seems like yesterday. And a hundred years ago.
Joy that isn't shared dies young Click To Tweet
Joy that isn't shared dies young. — Anne Sexton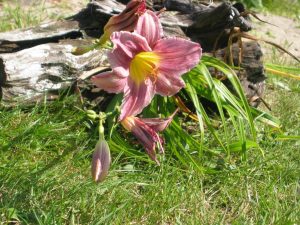 I hope you use the comments to share about something that has recently brought you joy.
SaveSave
SaveSave
SaveSave
SaveSave